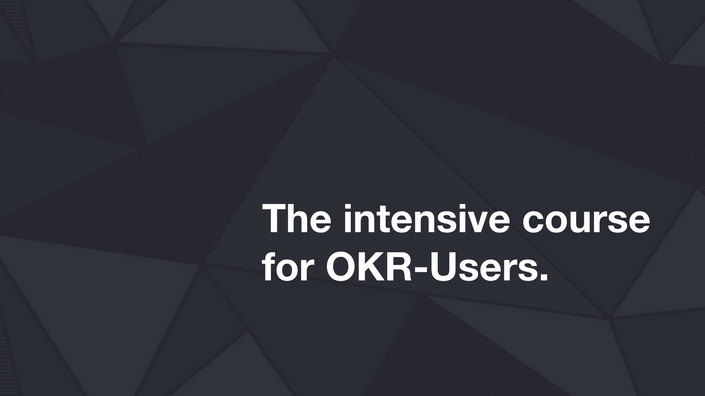 The intensive course for OKR Users
Learn how to increase quality, outcome and effectiveness of your existing OKR process.
Watch Promo
Who is it for?
You have read a couple of OKR-books and free literature out there. You have launched OKRs or conducted an intensive OKR-pilot by your own within teams or across the entire organisation. You see benefits of OKRs and maybe even some effect in a couple of teams, at management or at team leader level. However you see some weak points. Either the time your teams need to invest creating OKRs is quite high and the quality sometimes questionable. Or your cross functional alignment feels not right. Or your employees think that OKRs are only important at the beginning and at the end of a quarter. You´d like to get some hands-on advice on how to bring your OKRs to the next level.
If you find yourself in there, then this is your course.
What is it?
This intensive course of How-to-OKR.com is an entirely online school created for organisations who run OKRs. It contains the essence of 5+ years experience within OKR coaching projects across different company sizes, industries, maturities and organisational structures.
We will not spend too much time on the basics, but will lead you through all typical stages when you are running OKRs, giving you examples, expert advice, checklists, best practice and blueprints you are able to use as they go, or adjust to your individual needs.
We will equip you with a breadth of insights and information which is immediately applicable to your field, and will enable you to start changing or adjusting your current approach.
How does it work?
This online course consists of engaging and condensed content in the form of videos, moderated slides, quizzes and downloadable checklists or guides. All content is going to be released immediately, but the pace at which it is completed is entirely up to you.
Each month, How-to-OKR.com is offering a live video discussion session led by us in person, so you will have access to our full experience. We will address a range of student-requested topics and schedule these across time-zones so that it suits your schedule. These sessions are great to meet like-minded peers who struggle with similar issues or are interested in similar topics.
There will be a forum within the course available to further explore the course sections with fellow classmates and us. You will also be added to our international How-to-OKR.com group on Facebook (closed group), where you can access crowd knowledge including us, moderating the group.
"I can see clearly now…"
When I started using Objectives and Key Results within my team, back in 2012, I just had very few accessible content and literature about OKRs available. I didn´t work for Google and none of my buddies did. So I gave it a try, and yes, I have learned from my own mistakes until I came to the point where I really saw great impact.
"Today, there is tons of free literature out there and actually it does not make things easier. Maybe even more difficult?"
OKRs still seem to be no rocket science, it´s all pretty straight forward and easy to understand. But there is the point where you want to improve on what you are currently doing and you are stuck on how to actually do it. After this course you will be clear on what to do differently and how to adjust your current OKR process.
Why wait? Go, sign up for this course and let´s go for it.
Your Instructor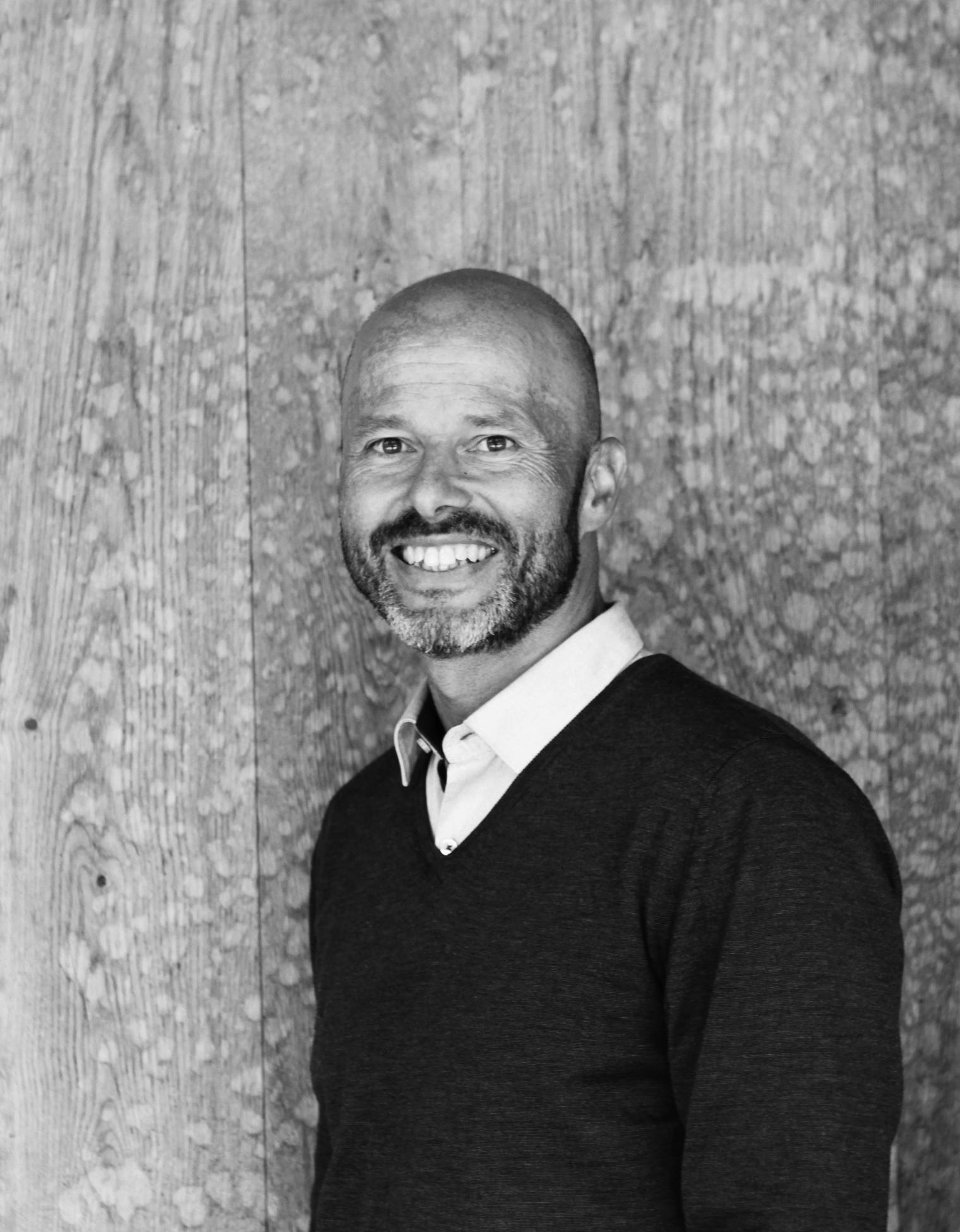 Based in munich, Germany, founder of how-to-OKR.com and a real OKR practitioner. With a professional background in marketing and sales, he looks back to more than 20 years of leadership and management experience in fast-growing, international organisations. He has used OKRs in his professional life and since 2013 he is specialised on OKRs, consulting organisations on how to implement and enable OKRs with a fast and efficient process. OKRs are adoptable to all sorts of organisations and offer a great framework with clear rules. Over the years he has coached and conducted OKR trainings for tens of thousands employees and brands like Daimler, Here, Axel Springer Publishing, Charge Now, Strategyzer, Spreadshirt, Orange Telecom, Reed Online, Stanley Security, eFront, Photobox, Solaris Bank, Tomra Sorting, 10Clouds, Compare the Market, Propertyfinder, Allegro, The Wellcome Trust, Catena Media and many more...
Feedback from students of how-to-okr.com
"Worth every penny. OKRs are simple but very easy to get wrong, especially when there is so much conflicting and unhelpful advice online. The videos are concise, very clear, and above all they are practical. You can put the learnings into place in most organisations very quickly. The recommendations make a lot of sense, but the course also helps you to think for yourself and translate the material into what will work best for your business."
- Harry, London, UK
"You have to do this if you want to become an internal OKR ambassador or champion. I´ve read so many literature, but still did not quite know how to start and kick things off. This became much clearer now."
- Sergio, Madrid, Spain
"What helped most is that now I understand that there are many interpretations of OKRs out there and I know how to apply it best to our organisation."
- Grzegorz, Warsaw, Poland
"Really clear and practical."
- Stan, London, UK
"I have listened to all course segments, took tons of notes to translate it into our own organisation and was able to clarify all remaining questions during coaching calls. Brilliant...it´s all very clear now."
- Jenny, New Jersey, U.S.
"These online trainings were such a big help to educate our remote teamleads on OKRs and make sure that we speak the same language."
- Rob, Berlin, Germany
"I liked the short element about internal communications during OKR launch periods. It really makes sense and now I´ve put it on my agenda. Did not think of it before."
- Lisa, Zurich, Switzerland
"Despite the principle of OKRs is easy, we´ve got stuck with so many little bits and pieces which do make a difference in the end. It was very helpful to have someone for a clear advice how to handle these things for our organisation."
- Martin, Hamburg, Germany
"There is really a difference in quality and outcome of OKRs. Thanks for that."
- Johanna, Munich, Germany
"It helped so much to get our teams behind the idea of OKRs. Now it´s a smooth and normal part of our business routine."
- Nir, London, UK
"I have now listened to all your course elements, and found them VERY good - thanks"
- Kim, Copenhagen, Denmark
This course is closed for enrollment.
Frequently Asked Questions
I'm interested in the Team Package, but would need more than 10 licences to train my collegues. How to handle this?
I'm a larger company or organization interested in training for my team leads or OKR champions - is this the right course?
Yes! We have a slightly different option for our enterprise clients or if you need group licences. Reach out to
[email protected]
for more information and pricing.
How many live discussion sessions can I attend?
We run one live discussion per month, so usually you attend the one closest to your course participation. Spots are limited to 12 students each. In case you missed it, you are still able to sign up for these sessions even after you've completed the course, but priority is granted to current students.
Who is your coach and trainer?
OKRs is something connected to top management and your key strategy. So this is nothing where you´d like to get advice from juniors or someone who has just read all the books out there. All courses and coachings will be conducted from Hannes Albrecht with 5+ years of hands-on OKR expertise and countless OKR workshops with throusand of employees.
What is the format of this class?
All content of this class is available for you directly after you have enrolled. The lectures are short and in the form of custom videos, templates, downloadable examples or moderated slides. You will have access to a group video chat throughout the course, and can sign up for this sessions depending on your schedule and what topics interest you most.
When does the course start and finish?
The course starts whenever you'd like it to start! Once you sign up, you will be able to start section 1 immediately and go through all the content. It is a completely self-paced online course- you can skip a week, save all of them for later, whatever works for you. You'll have access to these lectures for a full year, so if you need to go back and review something or you miss a section, don't sweat it.
I'm from outside the United States and Germany. Can I enroll?
Absolutely! We have conducted OKR implementations already in Germany, the U.S., the U.K., Denmark, Austria, Switzerland, Canada, Poland, Romania and Spain. We welcome people from all over the world. We offer coaching sessions across all time zones, so you will have time to chat. If your billing address is in the EU, your local tax will be added to the course price.
In which language is the course?
All of our videos and learning material is set up in english. Hannes, the trainer is german, so yes he can´t hide his accent ;-)
Will we get a certificate at the end of the course?
We will give you a certificate of completion. This does not officially certify you in anything particular, but it will help your boss, your organization, and your potential employers understand what you've learned.
How long does it take to complete each chapter?
We know you are juggling work and life in addition to this course, so we wanted to make it as easy as possible to tackle. That's why each of our chapters take between 15 mins to max. an hour to complete. You might want to add some time to digest and sort all notes you have taken. Have a 15 minute waiting time at the airport? Complete a section! Find yourself on a long lunch break? Do a full chapter! This really is a digestible, easy to complete program. So you can do it whenever you want and it´s definitely feasible even with a full-time job.
How long do I have access to the course?
How does 1 full year sound? After enrolling, you have a full year access to this course, across any and all devices you own. You will also have full access to our OKR community after you complete the course, for as long as you want, so you can continue to keep in touch with fellow classmates and members of our OKR community.
What if I am unhappy with the course?
We would never want you to be unhappy! If you are unsatisfied with your purchase and you contact us in writing to
[email protected]
within the first 3 days of class, we will give you a full refund. We assume that you do not progress through the whole class with all downloads in case you are not satisfied.