Join now to become one of the 
+2,500 students, from +300 companies and +15 countries,
who successfully finished our e-learning.
Learning Outcomes - within 12 weeks you will have...
a full understanding of the benefits of OKRs
the foundation to successfully introduce OKRs
the skills to define your company-specific OKR rules and process
a full understanding of how OKRs really contribute to strategy and vision
the ability to define and create OKRs running cross-functional team workshops, align OKRs and dependencies across the organization
a toolbox to write better OKRs and understand what should be in there and what not
the understanding of how to continuously execute and implement routines to monitor the progress of OKRs
access to blueprints in order to conduct workshops on defining and aligning OKRs within or across teams and functions
access expert recommendations, tips and tricks and best-practice examples
the knowledge on how to efficiently close your current and prepare the next OKR cycle
an understanding on how to ensure OKRs become a habit in your organization
...on top you will...
receive 6 months access to our monthly group coaching call, where you can ask questions and discuss topics directly with Hannes Albrecht and other OKR practitioners
receive a certificate, demonstrating your efforts to become a Certified OKR Expert and practitioner
Becoming an expert is a journey. This is why we add 6 monthly group coaching calls with us and our expert community in order to build up know-how and confidence.
Why join the How-to-OKR Certified OKR Expert Program?
Many initiatives to introduce OKRs fail or lack efficiency because of one or multiple of the following reasons:
● weak management support
● missing connection to strategy and vision
● lack of communication
● failing to engage employees
● lack of embedding OKRs into business routines
● counterattacking established goal setting frameworks
● low OKR quality
Frequently Asked Questions
Is this the right program for me?
Check if there are any upcoming free info sessions to find out and ask all your questions. The Certified OKR Expert​ Program is for those decision makers or project leads who are about to launch OKRs in their team or organisation. You will be able to plan and hand over the OKR process to internal OKR masters after launch. Your role is either a CEO, member of the executive team, team leader or HR representative. You have gathered some basic information about Objectives and Key Results and maybe even read some of the OKR literature out there. Now you want to take the next step and start to launch OKRs. This program is also for you if you've already launched OKRs within the organization and are now looking to improve the implementation and solve some of the pain points.
Who is your coach and trainer?
OKRs is something connected to top management and your key strategy. So it is important to have someone with actual experience and not someone who has just read all the books out there. All courses and coachings will be conducted by Hannes Albrecht and Magdalena Pire Schmidt. Together they have been using OKRs for more than a decade, spent many years of providing workshops to thousands of employees.
When can I start the program?
The program has no defined start dates. You can enroll at any time and start your journey to become a Certified OKR Expert over the next 12 weeks.
How long does the program last?
This program runs over 12 weeks and is designed to accompany you over the first 3 months of a typical OKR rollout. Parts will be released every 4 weeks alongside with other content (video, templates and downloadable examples). We will send you an email to remind you when the next lecture is released. We continue supporting you after you finished the lectures and you will have access to a monthly group video chat for 6 months, and can sign up for these sessions depending on your schedule and what topics interest you most.
How long does it take to complete each chapter?
We know you are juggling work and private life in addition to this course, so we wanted to make it as easy as possible to tackle. That's why you can set your own pace and plan how to manage this program, so that it fits your schedule. Have a 15 minute waiting time at the airport? Complete a section! Find yourself on a long lunch break? Do a full chapter! This really is a digestible, easy to complete program. So you can do it whenever you want and it's definitely possible even with a full-time job.
How long do I have access to the course?
How does 1 full year sound? After enrolling, you have a full year access to this course, across any and all devices you own. You will also have full access to our How-to-OKR community after you complete the course, for as long as you want, so you can continue to keep in touch with fellow classmates and members of our community.
How many live discussion sessions can I attend?
Our program includes 6 group coaching sessions. We recommend attending the live coaching session once a month so we can help you keep up the pace and accompany you as you calibrate the process within your organization. Each cycle there will be new learnings and new questions that may come up. All sessions need to be redeemed within 6 months of starting the course.
In which language is the course?
All of our videos and learning material are prepared in English. The videos are subtitled in English, German, French and Spanish. Hannes, the trainer is German, so yes he can't hide his accent ;-)
Will I receive a certificate at the end of the course?
You're going to receive a certificate upon completion of this course right after the e-learning part to proof your participation in this program and reflect your efforts to become a Certified OKR Expert​ and practitioner. You can use and activate this certificate also on your LinkedIn profile.
I'm from outside the United States and Germany. Can I enroll?
Absolutely! We have conducted OKR implementations already in Germany, the U.S., the U.K., Denmark, Austria, Switzerland, Canada, Poland, Romania and Spain. We welcome people from all over the world. If your billing address is in the EU, your local tax will be added to the course price.
I'm part of a larger organisation and interested in training for my team leads or OKR champions - is this the right course?
Absolutely! Reach out to [email protected] for more information and bulk pricing.
Can I use this program to train all my employees?
This program is designed to train an expert that will facilitate the process for the organization. To scale within the organization, we suggest our basic e-learning. We also offer customized and condensed e-learnings for C-Levels and employees. Duration is minimized and we concentrate on what's relevant to bring OKRs into action. Reach out to [email protected] for more information on customized e-learnings and onsite workshops.
What if I am unhappy with the course?
We would never want you to be unhappy! If you are unsatisfied with your purchase and you contact us in writing to [email protected] within the first 20 days of class, we will give you a full refund. We assume that you do not progress through the whole class with all downloads in case you are not satisfied.
What makes our approach different?
it is a best practice approach, based on real world experiences, numerous times of executing OKRs within various types of organizations, learnings from numbers of workshops and many hours of working with our international clients
we want you to be able to bring OKRs into practice in your organization
we see OKRs as an open source framework and give you options, so that it still works but also fits to your organization
you can benefit from this content if you want to start with OKRs or if you want to improve the way you are using OKRs today
it's not just a weekend course, but a unique combination of digital self-learning, practice and 6 months of live video coaching
we know you are busy, so your monthly time invest is moderate and you actually set your own pace to go through the whole program
the course can be started at any time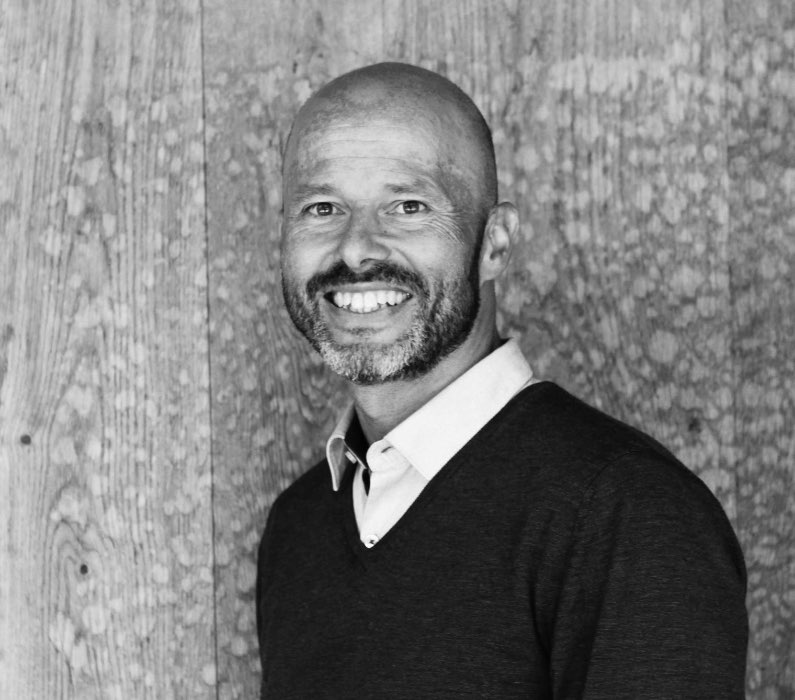 Hannes Albrecht
Based in munich, Germany, founder of how-to-OKR.com and a real OKR practitioner. With a professional background in marketing and sales, he looks back to more than 20 years of leadership and management experience in fast-growing, international organisations. He has used OKRs in his professional life and since 2013 he is specialised on OKRs, consulting organisations on how to implement and enable OKRs with a fast and efficient process. OKRs are adoptable to all sorts of organisations and offer a great framework with clear rules. Over the years he has coached and conducted OKR trainings for tens of thousands employees and brands like Daimler, Here, Axel Springer Publishing, Charge Now, Strategyzer, Spreadshirt, Orange Telecom, Reed Online, Stanley Security, eFront, Photobox, Solaris Bank, Tomra Sorting, 10Clouds, Compare the Market, Propertyfinder, Allegro, The Wellcome Trust, Catena Media and many more...
"Reading "Measure what Matters" showed us that we need to start with OKRs. How-to-OKR showed us how to actually start it and got the team aligned and committed to seeing it through."
- Jonathan, Managing Director - 3.000 employees, Sao Paulo
"Worth every penny. OKRs are simple but very easy to get wrong, especially when there is so much conflicting and unhelpful advice online. The videos are concise, very clear, and above all they are practical. You can put the learnings into place in most organisations very quickly. The recommendations make a lot of sense, but the course also helps you to think for yourself and translate the material into what will work best for your business."
- Harry D., Co-Founder, London
"You have to do this if you want to become an internal OKR ambassador or champion. I´ve read so many literature, but still did not quite know how to start and kick things off. This became much clearer now."
- Sergio A., CTO, Madrid
"Besides the very enjoyable communication, How-to-OKR really tried to understand how we operate and customized the approach to our needs. For us, this was most important and created the impact we expected."
- Jens, Director Brand & Marketing - 200 employees, Berlin
"How-to-OKR has brought clarity and understanding to our OKR journey. The onsite sessions with Hannes helped our management team to understand what OKRs are and how to align them across the organisation. But things do not stop here, Hannes has made himself available and checked-in with us at regular intervals."
- Keith, Managing Director - 50 employees, Birmingham
 "We loved the way things are explained. Easy to follow and great to bring into practice."
- Daniel, Managing Director - 50 employees, Munich
"This program helped a lot to kickstart the OKR transformation within our organization. As expected rolling out OKR is not perfect from the start, but we're making continuous progress."
- Alex H., Managing Partner, Zurich
"We were interested in OKRs and looking for a simple and sharp execution methodology. Our objective was to ensure a clear link between strategy, results and create our own rhythm. Working with Hannes on site and following up with the How-to-OKR e-learning enabled us to create awareness and supported each leader to execute OKRs."
- Florin, Project Lead and internal OKR Champion - 3.000 employees, Bucharest
"I have listened to all course segments, took tons of notes to translate it into our own organisation and was able to clarify all remaining questions during coaching calls. Brilliant...it´s all very clear now."
- Jenny H., Head of People, New Jersey
"I found the course very valuable to help me get a good understanding of OKRs, the concept and implementation best practices. I will definitely apply the resources and tools to roll out OKR in my division and hopefully champion the adoption across our organization."
- Maggie F., CIO, British Columbia